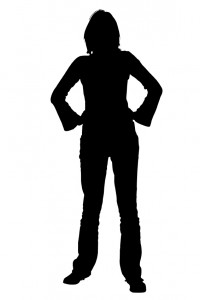 In my practice as a criminal attorney, I know there are kids who get caught up in things who might not otherwise have done so had they had stable home lives. It is not for me to judge what that is, I am an attorney, not a counselor nor a mental health care professional, but my intuition tells me this is so. The Florida Bar Organization just featured a heartwarming post about a young woman who had everything going for her, until her home life fell apart. What a Florida Bar Foundation Grant did to help her is a story you should read:
"By Nancy Kinnally
Special to the News
Freshman class president at Miami's Design & Architecture High School, one of the nation's best magnet schools, Stephanie Davis had ambitions of attending a top art school and a father intent on helping her achieve her dream.
But as she was getting ready to start her junior year, Davis was plunged instead into a nightmare when her father, a veteran who had served in Iraq, committed suicide.
"Suicide of a parent is the worst thing ever, and you just don't know what to do," said Davis, who asked that her real name not be used,
Estranged from her mother, Davis became a ward of the state and was referred to the Children & Youth Law Clinic at the University Of Miami School Of Law. The clinic, supported since 2004 by a Children's Legal Services grant from The Florida Bar Foundation, aids current and former foster youths in matters of dependency, health care, mental health, disability, independent living, education, immigration, and other civil areas, ensuring that they have a voice in court proceedings.
The Children & Youth Law Clinic received a special $100,000 grant in 2013-14 from The Florida Bar Foundation made with funds provided by the Miami Beach-based Bachelors Foundation. The grant, which honors Miami Law alumnus and past Florida Bar Foundation President Burton Young, is enabling the clinic to continue to help clients such as Davis, just as the Bar Foundation's revenue from Florida's Interest on Trust Accounts Program has slowed to a trickle.
Marielle Moore was one of two law students assigned to Davis' case. At that time Davis, 17, was living with a relative. When neither that arrangement nor her initial foster placement worked out — a shooting near her first foster home convinced her it was time to leave — Moore helped ensure her placement with a foster family that one of the clinic faculty knew from prior cases.
"The foster placement was such a good fit, because so many people had input and so many people were pushing for her to be in a good environment for her to flourish academically," Moore said.
Davis commuted from her foster home more than an hour each way by bus and rail so that she could continue attending DASH, which paid off when she was accepted at the School of Visual Arts in New York.
But getting in was just the first step. Davis earned a host of scholarships and saved money to pay for school by working in an upscale furniture store, but she still needed the Road to Independence benefits that help former foster youth pay for living expenses and college tuition.
Even after she helped Davis secure the benefits, Moore faced a number of hurdles. Enrolling in an out-of-state private art school would require paying a seat deposit, buying a plane ticket and other expenses not typical for beneficiaries of the program.
"There is no box on the form for 'fancy art school in New York seat deposit,' " Moore said. "That took a lot of explaining."
Working with the Guardian ad Litem Program and the Department of Children and Families, Moore advocated successfully for Davis' academic needs."
This is just one example of what they do to help local youth advance in life. There are  more programs available, and there are other organizations who help as well. Unfortunately not all of these kids know where to look to get the help they need, and without an advocate leading the way, it can be hard. But it's worth the struggle.
Brook Butler, Esq.

Quotes from http://www.floridabar.org/DIVCOM/JN/jnnews01.nsf/8c9f13012b96736985256aa900624829/3b05a9576b89e09985257ccf004a3936!OpenDocument