On the front page of my website, I tell people that I am tough, that I fight for my clients. But let me be clear, I am NOT mean. In my chosen career path, I often see people who are in pain, under duress, and that can make people defensive and angry. Life hands us lemons and do we choose to have the bitter taste of those lemons color our lives and attitudes for weeks, months and years to come, or can we choose something different?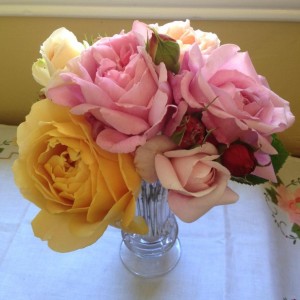 No matter what we are dealing with in our lives, if we just step out of the turbulence for a moment and think, if I weren't going through this, what could I do to make a difference? What kind of impact could I have on the world around me? Most people think "well, little to none because I'm just one person" but you would be wrong. Every single person on this planet has an effect on each other and the world around them. Instead of defending your position, of just blindly fighting for your right to be right, how about thinking about someone else and what you can do to make his or her life a little better. You never know who you might be throwing a life line to.
Put away your busyness, as you walk your dog in the park, look around. , bend down and scratch a doggie under the chin.  Ask about someone's day, and give them the chance to feel like they matter to someone else.
Slow down. Stop being in such a hurry. Say thank you more often, and put yourself in their position when you go to the grocery store or gas station and give the person helping you a reason to smile and forget about their day. If someone is grumpy or unresponsive to your cheerfulness, don't take it to heart, they may be upset for a whole parcel of reasons that have nothing to do with you.
Dove has a great series of commercials. Videos actually. They take women and put them behind a curtain. The women are then asked to describe themselves in great detail and the artist then draws them without ever seeing them, just by listening the people and how they describe themselves. Most people forget what is beautiful or remarkable about themselves, and focus on only the parts they don't care for. Not only that but they exaggerate those things. They make slightly wide hips gigantic or a weak chin disappear, when yes, there may be flaws, in most cases those slight flaws balance out and make the overall effect beautiful, so compliment yourself!
Sometimes life just gets hard and simple acts of kindness aren't going to make all that go away, but if you or I can take just a few moments to step away from our own problems and give another person a hand up, it can make your whole perspective change. Try it, you might like it!!