In any legal process, time is critical.  If you or someone you know has been arrested or thinks a warrant for there arrest will be issued, call us today.  The sooner you call us,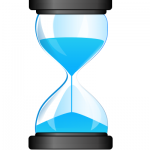 the sooner we can make sure your rights are preserved.   Let us make sure the evidence needed to defend your case is not lost as videos and 911 calls and the like may be destroyed within 30 days.
It is important to seek the proper legal counsel immediately in your case not only to preserve evidence, but to also help give you the peace of mind that will help guide you through this stressful and difficult time.  The law office of Attorney Brook L. Butler offers a free initial consultation.  please call us at your first opportunity.