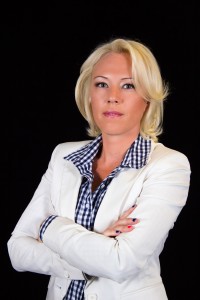 Brook L. Butler has the experience needed to defend all cases from misdemeanor to felonies. Known for her aggressive nature and thorough knowledge of the law, Brook L. Butler has represented thousands of clients on all charges ranging from misdemeanors to murder and federal conspiracy.
Brook L. Butler graduated law school in 2005, and was immediately hired by the 19th circuit Public Defenders Office where she became supervising attorney shortly into her second year with the office.
As a Felony Supervisor, Brook L. Butler was in charge of an entire criminal division with 2 or more attorneys under her.  The cases Brook defended were all 1st degree felonies.  Brook also worked as misdemeanor supervisor.  She even had the opportunity to train new attorneys how to be trial lawyers, and was in charge of the entire  division, comprising 3 court rooms in St. Lucie County. Brook Butler has worked throughout the 19th circuit since 2005 trying nearly 100 cases as either lead, or co-counsel.
Brook L. Butler opened her private practice in Vero Beach in 2009.  Since that time, Brook has worked very closely with immigration lawyers so that she can assist clients in the disposition of criminal cases so as not to adversely affect their immigration status whether current, or potential, in the future.  Brook L. Butler has since entered  the Federal realm of criminal law, and recorded another acquittal on her first federal trial.
Brook  represents people in criminal cases, no matter how serious the charges  because every case has an impact on her client's life.  The office of Brook L. Butler is dedicated to truly helping people through the overwhelming and stressful world of the criminal justice system.
Bar Admissions:
Florida,   2006
Education:
Under graduate degrees in criminal justice and political science from University of North Carolina – Wilmington 1997-2001
Juris Doctorate St Thomas School of Law in Miami Florida 2002-2005
Experience:
Internships with the State Attorney Office
Internships with Public Defenders Office
Supervising Attorney, 19th circuit Public Defenders Office
Felony Supervisor, 19th circuit Public Defenders Office
Misdemeanor Supervisor, 19th circuit Public Defenders Office
Professional Associations and Memberships: