Under Section 893.147, Florida Statutes, drug paraphernalia is defined as "all equipment, products, and materials of any kind which are used, intended for use, or designed for use in planting, propagating, cultivating, growing, harvesting, manufacturing, compounding, converting, producing, processing, preparing, testing, analyzing, packaging,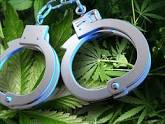 repackaging, storing, containing, concealing, transporting, injecting, ingesting, inhaling, or otherwise introducing into the human body a controlled substance . . ."
Under Florida law, possession of drug paraphernalia is a first degree misdemeanor, with penalties of up to one year in jail.  If you have been arrested for possession of drug paraphernalia under Section 893.147, Florida Statutes, contact Attorney Brook Butler for a free consultation regarding your rights, and best course of action.